The Myth of Cable Street
The Battle of Cable Street still holds a proud place in anti-fascist memory, considered a decisive victory against the far right. In fact, the event boosted domestic fascism and antisemitism and made life far more unpleasant for its Jewish victims, explains Daniel Tilles.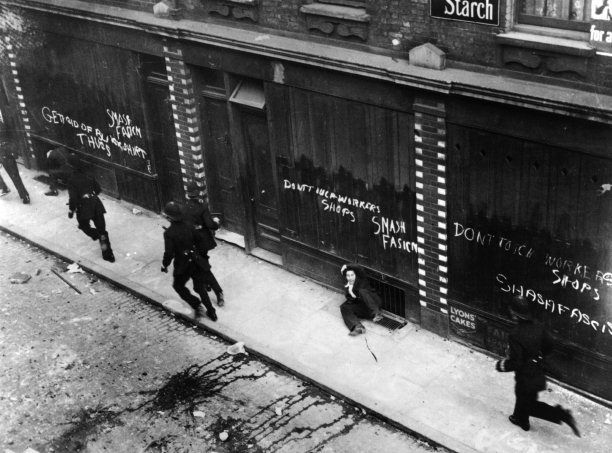 On October 4th, 1936, following days of frantic, last-minute organisation, a crowd of over 100,000 protesters congregated in London's East End. Their single aim was to prevent the passage of 5,000 black-shirted supporters of Sir Oswald Mosley, the leader of the British Union of Fascists (BUF), who a week earlier had announced plans to march through the area to mark the fourth anniversary of his party's formation. Despite the best efforts of the police to clear a path for the procession, the protestors stood resolutely firm. Left with little other choice Mosley conceded defeat and disbanded his followers. Around 80 anti-fascists had been arrested, at least 73 police officers injured – but most importantly, the Fascists did not pass.
Sign up for Miscellanies, our free weekly email